Raveena Kay
10 honest and comical experiences for those who are First Generation
You might be reading this to get a better understanding of what first generation people go through, or you might be seeking validation about your experience as a first generation person! Welcome! First off, what exactly is a first generation person? It is someone whose parents immigrated from a different country and raised kids in a place that wasn't the motherland. As much as we want to consider ourselves "American"we usually identify as "Indian-America". Which just shows how we teeter between two identities. Which brings me to the first point:
1. First geners... (I'm making up this phrase because First Generation people is way too long), we have to navigate and create identities with 2 cultures as a toddler. By preschool/kindergarten many first geners have to understand at a young age that some words they learn from their parents are not actually English words. For example, at the wee age of 5 I distinctly remember having a conversation with this 5 year old girl saying that I liked her "banan" and she was like "what's a banan? Do you mean a banana?" I was so confused and I was like "no a banan....you're wearing a banan". She then laughed at me and snobbily said "It's a TANK TOP, not a banan"and walked away. Another example was when people assumed I was Hindu and when I said "No I'm Sikh", they'd be like "your sick?". Or if I said I was "Punjabi" they would say "that sounds like pajama"....and this would be said to me even in junior high. It never ended. It's also like how people who have difficult names often just give up and allow people to say it incorrectly. Whenever I reserve my name for something and say "Raveena", 99.9999999999999% of the time they think I say "Regina". I used to just go along with it because I didn't want to spend the time to correct them and spell my name, but now I say"No, Raveena, not Regina" because people need to get it right eventually.
2. We usually have to grow up faster than our "white American" peers. If you're an older child, you know what I mean. Your parents didn't know what they were doing with you, and since you were their experiment they didn't realize that they actually relied on you quite a lot, whether it was constantly babysitting your younger siblings, or helping file taxes/manage finances. A lot of my first gen friends said that they had to translate a lot of the time (because translators only shortly became more readily available), and they had to navigate a lot of things on their own.
3. We don't have connections so we literally start from the bottom. This one is so important and often gets overlooked. Connections matter. The longer you have been in America the more connections you have to get you up in the world. First geners have to rely on their education. That's why you see so many of us try incredibly hard in school and not so much in sports. We can't screw up. We didn't have connections to get us into prestigious universities...we also didn't really know all the resources/opportunities/scholarships available when applying to college. Most people get their first jobs through connections/recommendations, so we kind of are screwed if we don't try to put ourselves out there because we know our parents won't.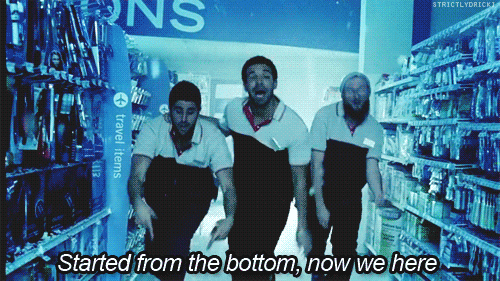 4. If you grew up in white suburbia you felt othered. You also experienced covert forms of discrimination/racism. This really needs to be its own article. Growing up in the 90s/early 2000s there wasn't diversity in media or even discussion about diversity. I don't remember a single famous Indian American person in Hollywood until Mindy Kaling showed up on The Office. So because people of color/first geners didn't feel represented they might've gravitated more towards their culture's media/what ever their parent listened/watched. However, then if you didn't know Britney Spears or NSYNC or Backstreet Boys, you couldn't relate to your peers. I remember growing up I would listen to my mom's 80s music. So I knew Madonna and Bon Jovi, however, she found Britney, NYSNC/2000s music to be inappropriate. So when people would rage out to "Oops I did it again"....I would just bop my head around not actually feeling like I related to my group of peers. I wasn't allowed to sleepover at my school friends places. I got made fun of for bringing Indian food for lunch. People in school would only talk to me if they wanted answers to homework/thought I was smart. Even when I went to college, and a diverse college, these group of entitled dumb white frat boys made monkey noises when a group of us Indian people at UIC walked back to our dorm rooms.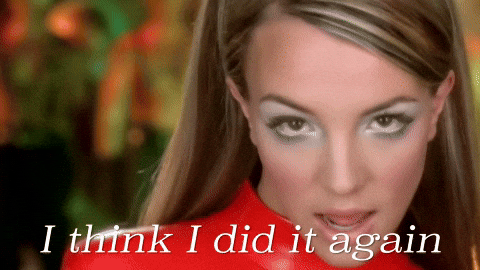 5. You got bullied at school or seen as "uncool" because you didn't look like a white person, you didn't play sports, and you didn't know how to dress. If I'm being honest, I never cared about being cool or popular. I found those people to be superficial, boring and plain. My mom did a good job at making sure I dressed well and played tennis. I honestly love my group of friends in high school because we are a fun and chill group who have similar interests/humor. However, that doesn't mean that a lot of first geners didn't want to be "cool". I honestly think I could've been a weird anomaly as a teenager who just did my own thing and didn't care what people thought of me. BUT it was definitely 20X harder to be popular if you were a person of color in white suburbia.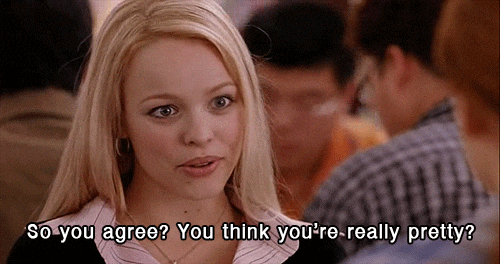 6. You value family and the collectivist society your family came from, but also want to embrace individualistic traits of where you grew up. A lot of Asian/African cultures are collectivist and really embrace the family unit/having goals for their family. However, America is very individualistic- creating goals for yourself. So being a first gener you appreciate both and maybe want to be more individualistic, however, then your parents think you're just being selfish.
7. You didn't get to go into the creative fields because that wasn't a lucrative enough career. So because your parents "sacrificed" coming to America, you felt you had to be a doctor, lawyer, or engineer. You didn't realize until later on in life that there are so many more career opportunities. I was dumbfounded when I met people who get paid to vlog their traveling experiences....there are people who get to taste ice cream all day as a food scientist....there are people who get to taste wine all day as a sommelier!!!
8. You had to go to Kumon after school while all the other kids got to play sports/do cooler/more fun things with their time. Bonus if you also later became a Kumon tutor in high school. This is just a joke we all make with each other. Because only Asian people know the trauma of Kumon.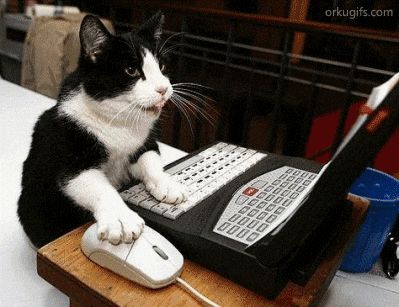 9. You realize how important diversity is once you leave white suburbia and now can only work/function in places that have a diverse group of people. I didn't realize how important diversity was for me until I went to UIC and wasn't one of 5 brown people. Even my current work place has incredibly diverse staff members. It's so weird yet freeing to know that I can't go back to being the only brown person/minority anymore!
10. You realize you gotta do you. I can finally say that once I got to undergraduate/graduate school, I started finding my authentic self. So while in high school I was trying to "belong" and "blend in", I realized (once I separated myself from my family) that I needed to do things for me. It's my life, so I have to live my truth. I figured out what my passions are (mental health, helping kids with disabilities, dogs) and what I value (relationships, honesty, authenticity). I still appreciate all my parents have done for me, yet it's incredibly freeing when you realize that you need to find your true passions/what'll make you happy and pursue that. After all, America is all about the pursuit of happiness. *Side note, watch that movie, it's amazing*.
Thanks for reading!
Raveena Kay